New Service Offering! Admission Medication Regimen Reviews (aMRR)
Background and Influence
The Impact Act of 2014 states the expectations that a medication regimen review should be completed closely following admission. Due to the extensive revisions made by CMS to the Requirements for Participation under the Medicare and Medicaid Programs: "Reform of Requirements for the LTC Facilities", F Tag 756 stipulates the requirement for the MRR applies to all residents (whether short or long-stay) without exception. Most recently, additions of the new Section N items of the Minimum Data Set 3.0 (MDS) specifically address if an aMRR was performed timely and its inclusion impacts the facility's Quality Measures. All these factors highlight the need to add an expanded aMRR to the services we provide you, our customers.
Potential and actual resident medication adverse consequences and errors are prevalent in health care settings and often occur during transitions in care. Adverse consequences related to medications may result in serious harm or death, emergency department visits, result in rehospitalizations and can negatively affect the resident's health, safety, and quality of life and the SNF standing within the Accountable Care Organizations they collaborate with. Drug regimen review is intended to improve resident safety by identifying and addressing potential and actual clinically significant medication issues at the time of a resident's admission (start of SNF PPS stay) and throughout the resident's stay (through Part A PPS discharge).
Positive Effects of the Admission MRR to the Resident Medication Care Plan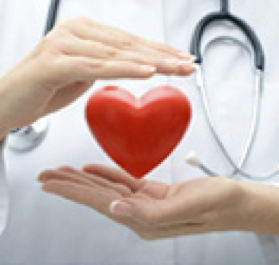 Goals of aMRR
Optimize the quality and safety of the medication care plan for residents
Improve SNF regulatory compliance
Manage medication costs
Decrease re-hospitalization due to adverse medication events
Positively affect SNF Quality Measure
Process of an aMRR
Facility provides written agreement on interest in participation in services, and fees.

Access for Absolute Pharmacist to hospital records, transfer orders, diagnosis list, lab results for aMRR
Agreed upon preferred method of communication and facility designee that will be responsible for ensuring prompt follow up with the prescriber

An Absolute Pharmacist monitors facility admissions and using available information, completes an aMRR within 72 hours of pharmacy receiving admission orders.
A review of the aMRR with recommendations will be communicated via agreed upon method and to facility identified designee. Recommendations that could prevent potential clinically significant adverse effects and need to be communicated with the physician within the required time frame will be identified.
This process will eliminate the need for short term stay Interim Medication Regimen reviews.
The current procedure for identification of Change of Condition Medication Reviews should still be requested.
aMRR services and monthly reviews performed during normal monthly consulting services as agreed upon, will be included on monthly facility invoice.
aMRR INCLUDES BUT IS NOT LIMITED TO:
Medication reconciliation when hospital discharge records are available.
Review of medications' dosing, monitoring.
Appropriate length of therapy.
Evidence of adequate indication.
Reduction of duplicate therapy.
Cost management strategies.
Emphasis on high risk medications:
Anticoagulants
Antipsychotics
Antibiotics
Diabetes medications
Opioids